SCOPE
This symposium focuses on various aspects of international research, applications and trends of robotic Innovations for the benefit of humanity, advanced human-robot systems, and applied technologies, e.g. in the fields of robotics, telerobotics, simulator platforms, and environment and mobile work machines. This includes virtual reality/augmented reality and 3D modeling and simulation.
The symposium will consist of keynote presentations on the state-of-the-art technology, workshops, and topical panels.
All papers will be peer-reviewed and will be published under IMEKO and IEEE Guidelines.
------------------
SYMPOSIUM TOPICS WILL INCLUDE, BUT ARE NOT LIMITED TO, THE FOLLOWING-
Robot Design Innovations
Sensors/Smart Sensors their Integration / Fusion
Advanced Controls and Actuators
New Power Supplies
Methods of Artificial Intelligence in Robotics
Humanoid, Climbing/Walking, Service, and Autonomous Robots
Anthropomorphic Robots/Mobile Robots
Tele-existence / Telepresence
Augmented Reality / Mixed Reality / Virtual Reality
Communication with Realistic Sensations
Intelligent CAD and IMS
Visual and Auditory Displays
Tactile and Force Displays
Tools and Techniques for Modeling VR Systems
Real-Time Computer Simulation
Software Architectures for VR
VR Interaction and Navigation Techniques, Distributed VR Systems and Motion Tracking
VR Input and Output Devices
Innovative Applications of VR
Human Factors in VR
Evaluation of VR Techniques and Systems
Internet and VRML Application of VR in all areas
Interactive Art and Entertainment
Artificial Life
Education and Entertainment Robots
Medical and Healthcare Robots
Micro and Nano Robots
Innovative Robotics Applications
-------------------------------------
For more information, contact info@ISMCR.org
For TC-17/ISMCR History, go here
Chair: Dr Zafar Taqvi, University of Houston-Clear Lake (USA)
Vice Chair: Prof. Yvan.Baudoin (Belgium)
Scientific Secretary: Prof. Masahiko Inami (Japan)
Chair Emeritus: Prof Susumu Tachi (Japan)
Professor Balint KISS, Budapest BME University (Hungary)
Professor Andrzej Maslowski, NASK (Poland)
Professor Giovanni Muscato, University of Catania (Italy)
Professor Lino Marques, University of Coimbra (Portugal)
Professor Valery Gradetsky, Institute for Problems in Mechanics Moscow (Russia)
Professor Peter Kopacek, Technical University TU Wien, IHRT (Austria)
Professor Andrej Babinec, Slovak University of Technology in Bratislava (Slovakia)
Professor Karsten Berns, University of Kaiserslautern (Germany)
Professor Ioan Dorofteï, Technical University of Iasi (Romania)
Professor Kenneth Grattan, Royal Academy of Engineering (UK)
Professor Jean Guy Fontaine, Centre for Maritime Research and experimentation La Spezia (Italy)
Professor Jaromir Volf, Czech University of Life Sciences Prague, Czech Republic
Professor Toshio Fukuda, IEEE President Elect, Japan
Ms. Xue Zi, China
Dr Dan Stefanescu/Romania
Dr Yasuyuki Inoue/Japan
Dr Fumihiro Kato/Japan
Dr Trung Tat Pham/Chile
Dr Johannes Hartwig /Chile
Dr Sergio Hernandez /Chile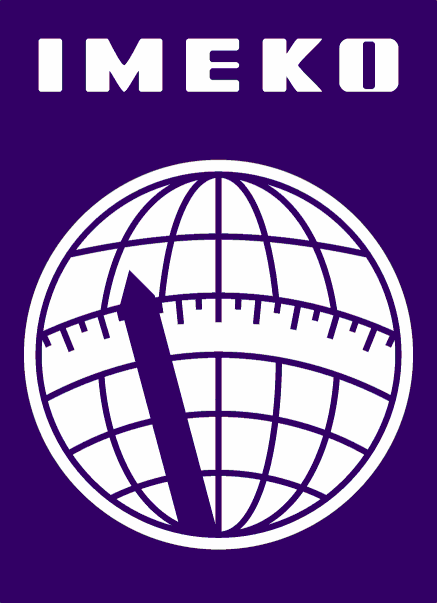 Organized By: IMEKO