MESSAGE FROM THE CHAIRS ISMCR2022
Welcome to the 25th edition of ISMCR2022. This event was started in 1988 at the Houston NASA/Johnson Space Center and was named ISMCR - International Symposium on Measurement and Control in Robotics. This year the symposium is online and is hosted by the University of Estacio de Santa Catarina and IEEE Galveston Bay Section Joint Technical Societies Chapters.
The symposium is organized by TC17-Technical Committee of Robotics Measurement of IMEKO - International Measurement Confederation, and this year we chose the Theme Robotics and Virtual Tools for a New Era.
This is a great opportunity to learn about and discuss what has been researched and developed in many technology areas such as Robotics, Artificial Intelligence, Virtual/Augmented Reality, the Metaverse, Autonomous Vehicles, Simulator Platforms, Robotics in Health and Education, and much more.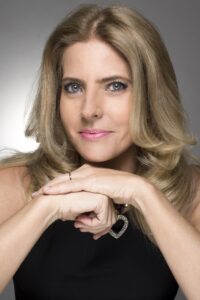 Simone Keller Füchter, Ph.D 
CHAIR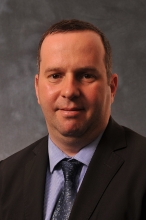 Kiss Balint, Ph.D   
Cochair
---
MESSAGE FROM THE ISMCR2022 PROGRAM CHAIRS
Welcome to ISMCR2022, the 25th event organized by International Measurement Confederation (ISMCR) Technical Committee on Robotic Measurements (TC17). COVID-19 issues forced us to have the event once again on-Line. Our theme of the symposium this year is " Robotics and Virtual Tools for a New Era." Our program committee has organized 8 technical sessions with 23 technical presentations spread over three days, Wednesday through Friday, September 28th through September 30th. The research paper contributors are from Japan, USA, Italy, Brazil, Hungary, Belgium, Canada, Chile, Argentina, and Austria.
We have added three special events in plenary and tutorial sessions.
*Prof Susumu Tachi, Professor Emeritus of the The University of Tokyo and TC17 Chair Emeritus will give his presentation on "From VR to Telexistence"; on Wednesday to kick off the event.
*Cap. Antonio Vinicius Diniz Merladet, Coordinator of Aerospace Systems Processes at Industrial Fostering and Coordination Institute (IFI). Brazilian Air Force,  will have his plenary talk " Safety analysis of Brazilian suborbital launch operations based on system-theoretic approach" on Thursday.
*Dr Trung Pham, Chief Scientist, Federal Aviation Administration, will present a tutorial on "Intelligent Analysis of Data with Robotic Application in Perception of the Workspace" on Friday.
All registered attendees will enjoy the 8 online technical sessions with the following titles:
Robotics for Human Performance and Rehabilitation and Medical Applications I
Methods of Artificial Intelligence, Augmented Intelligence, and VR in Robotics, Robots, and Various Topics
Flying and Swarm Robots
Control and Sensors for Robots
Mobile Robots and Applications and Computer Vision
Navigation, Path Planning, Communication for Robots, and Neural Network
Field Programmable Gate Array Application
Robotics for Human Performance and Rehabilitation and Medical Applications II
And finally, our attendees will have an Online Tour of YDUQS /Estacio showing how technology tools are supporting the educational transformation. It will be interesting to observe the implementation of some of the Data Analysis and Virtual Strategies.